JANZEMANEK.COM
Photographer, Musician, Youtuber and Big Dreamer
PHOTOGRAPHER
I'm mostly a glamour photographer. For me, in glamour photography, it is about capturing the beauty and attraction of a woman's body. Glamor for me means capturing the angelic beauty of my model. I'm still in love with portraits, couples, artistic photos and more, but I will continue to dedicate the most of my focusing to Glamour and Nude-Art.
You can book your photo session via contacts. The price for regular photography is 2000 CZK + 200CZK/photo. Contact me for more info :) I plan also a pile of photo projects, I want to shoot a nude calendar for 2019 and publish a photo book. I am looking for new models and I will be glad if you be my model. Just send me an email.
I'm organizing Photo Workshops (for beginners, portrait photography workshops, glamour workshops, and more). You can also download my Presets for Lightroom, Camera Raw, or Photoshop actions for few bucks. I do not have a store for visitors from abroad, but you can easily contact me.
YOUTUBER
From 2016 I'm filming videos and I upload them on YouTube. That's why I consider myself as Youtuber. Youtube is platform that I truly love. It's great that in today's world there is a way to film your day and show it to hundreds of thousands, if not millions, in the evening. Great!
On YouTube I'm filming vlogs, you can find backstage footage from my photo shootings, videos about how to shoot, various tutorials, short films and other special videos of my life and everything around me. Unfortunately, almost everything there is Czech. Sorry guys.
VAN OF LOVE
At the end of 2017, I and my girlfriend Kamila bought an American van, which I had dreamed of for years. Over the winter we stopped driving it because it stopped working, but soon we are going to fix it and mainly spend the summer in it! Everything around the van, but also our common life with Kamila, we will be recording on our Youtube channel, and because this beautiful car is our darling, we call it "Dodávka Lásky" which means "Van of Love". Lets join us! ♥ (offcourse, everything in czech language there) 
BLACK TONE MEDIA
Black Tone Media is a creative production video team that we founded together with my brother. We make videos for bands and with bands. And especially live videos, known as "Black Tone live sessions". Our goal is to be so good that when any band in Europe comes to have a live video, they call Black Tone Media.
Of course, we're shooting other things. We shoot corporate business videos, short films, videos from events and occasionally weddings. But if we love something, it's music and that's why we do mainly videos with bands and various artists.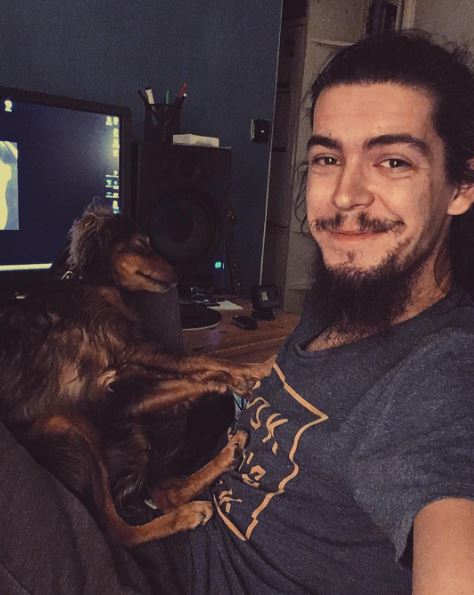 CONTACT FORM
May I do something for you, or you just have a question? Contact me here. Please be sure your email address is correct, so I can answer it. Thanks!
Alternatively, you can send me an email to janzemanekcom@gmail.com